Alquimistas – O Golem do Rei
Alquimistas – O Golem do Rei, uma expansão para Alquimistas, traz para você um novo puzzle com novas recompensas e consequências. Você pode descobrir como animar um golem? E igualmente importante, você pode convencer o rei que você está fazendo progresso?
O Golem do Rei, na verdade, contém 4 expansões:
– Em Startup Funding, os jogadores tem a chance de personalizar os recursos iniciais em seus laboratórios.
– A expansão Busy Days torna cada rodada diferente, oferecendo novas recompensas (e novos custos!) nos espaços de ordem.
– A Royal Encyclopedia é um local completamente novo para publicar sua pesquisa.
– E em The Golem Project, os jogadores têm o desafio de animar uma criatura feita de magia e barro.
As expansões são apresentadas por ordem de complexidade. Startup Funding e Busy Days vão bem para iniciantes. A Royal Encyclopedia é para jogadores acostumados com a lógica do puzzle do jogo base. The Golem Project é para jogadores avançados que querem um novo desafio de dedução.
*Precisa do jogo base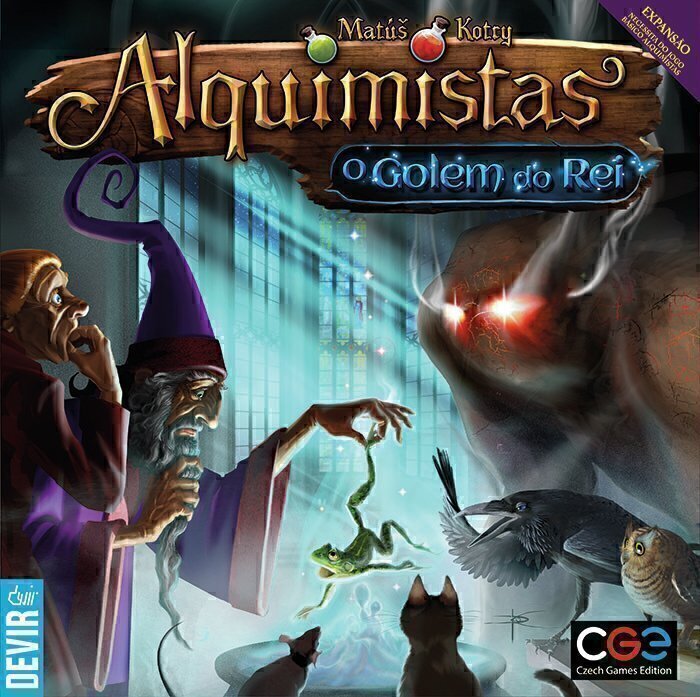 Componentes do Jogo
1 Formulário de dedução
12 Marcadores de livro
38 Cartas
23 Tabuleiros
17 Peças
8 Selos
1 Ficha relatório
40 Marcadores
4 Frascos de plástico
1 Manual
2 a 4 jogadores
Idade + 14anos
120min duração do jogo